Insulated Screwdriver PROTWIST® 1 000 Volt set, 5 pieces
ATP.J5TVEPB
Insulated Screwdriver PROTWIST® 1 000 Volt set, 5 pieces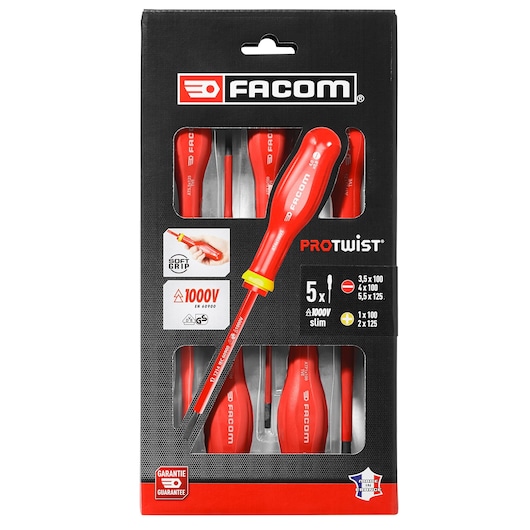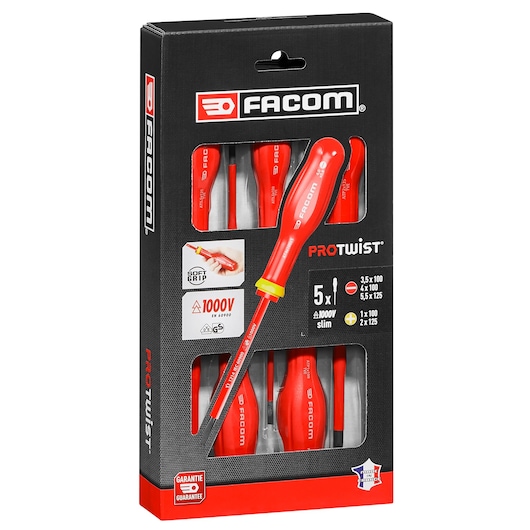 ATP.J5TVEPB
Insulated Screwdriver PROTWIST® 1 000 Volt set, 5 pieces
27% thinner than a conventional screwdriver.
3 screwdrivers for slotted screws: Dim. 3.5x100 - 4x100 - 5.5x125.
Flat box of 5 slim insulated screwdrivers 1000V.
Additional Features
Support
Consult Component Warranty
Unfortunately, the warranty information cannot be retrieved for this specific product. Please review the information about our warranties.
Learn More
Service
With a century-long legacy of excellence and a touch of French sophistication our Service & Support team is here to assist you with any questions or concerns you may have.